Thursday, January 19th, 2017
Congratulations Rosie Hoyte on submitting her PhD Thesis entitled "Generalisations of the Doyen-Wilson Theorem", supervised by Daniel Horsley. Great work!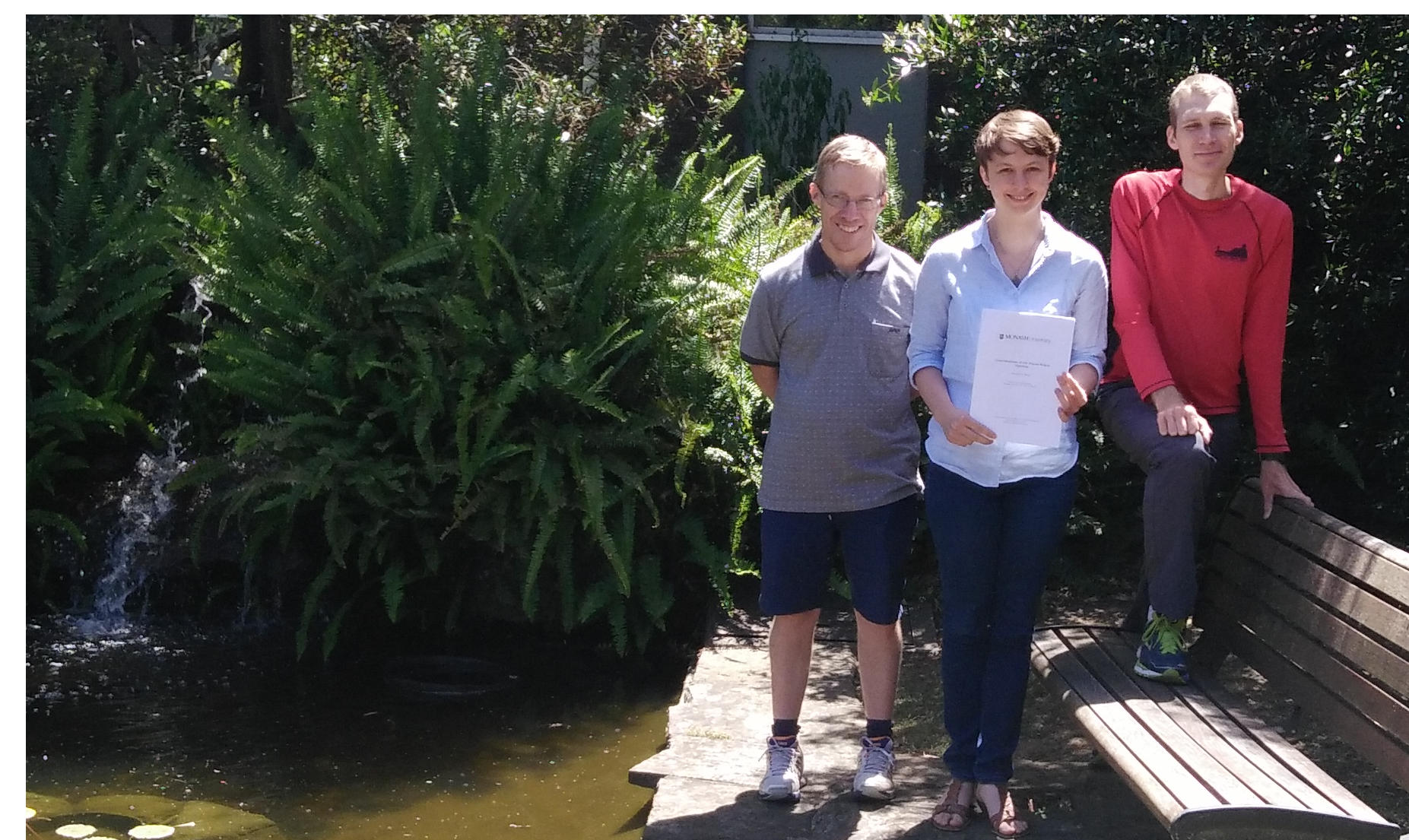 Update 10 April 2017: Rosie's thesis has officially been accepted. Congratulations Dr Rosie Hoyte! In September, Rosie will start a 2-year AARMS postdoctoral fellowship at Memorial University of Newfoundland.